1 Happy New Year! Twenty-Something Home is challenging you to include good mental health in your New Year's Resolutions. Plan out a time for self-care at least once every week. This may be a regular Thursday-night bubble bath, a rotation of massages and mani-pedis, or anything else that helps you feel calm and collected. It doesn't have to break the bank either – sometimes just setting aside a night to sit and read with a cup of tea is more relaxing than the fanciest spa. Here's to your health!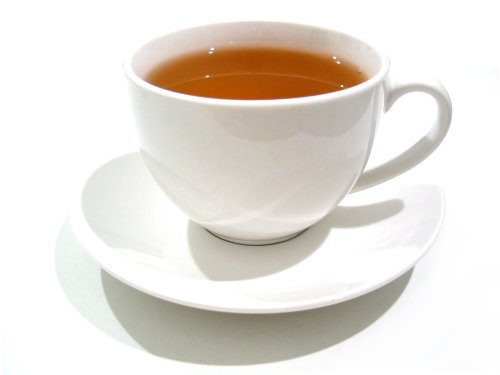 2 Reorganize your gift wrap/trinket storage area
3 Relax! Spend time with friends, pets, and loved ones.
4 Make a repair and cleaning walkthrough list, from floor to ceiling. Are you making the best use of space? Do the walls need to be washed or the lights dusted?
5 Return any objects or clothes left behind by your festive season visitors.
6 Pack away the last remnants of the holidays in an organized, labeled fashion. Imagine yourself next December, easily finding and unpacking the decorations and remarking at how clever you were to be so organized and methodical.
7 Make Valentine's Day reservations if you're going out somewhere nice.
8 Do an End-of-Year accounting tally of how much you spent this festive season. Use it to save and prepare for next year's holiday season.
9 Take some time to consider that your value does not come from stuff. Once we let go, we can stop hoarding and start de-cluttering. De-clutter one room including all its closets, cupboards and baskets. When you need something in this room, are you able to find it easily? Label the new homes of objects so that returning them to their designated home is easier, thus making finding them easier.
10 Go through your digital photos. Delete duplicates and organize. Share photos with appropriate people.
11 International Thank You Day. Write a thank you letter to a friend whom you are grateful to have in your life.
12 Are you up to date on your vaccinations? Any other appointments you need to make? (Allergist, optometrist, dentist, gyno…)
13 Organize your sewing supplies.
14 Is it raining today? If so, dust your houseplants by leaving them out in the rain for a few hours.
15 Place a good hand lotion or hand balm* next to your bathroom and kitchen sink.
16. Clean your iron. Make a paste of baking soda and water, apply it to a cloth, and wipe down the iron. Circle the holes on the soleplate with cotton swabs.
17 MLK Day (2011) – Give back to those who keep our community support system functioning.
18 Take a look at your bill paying area. Do you have enough stamps, envelopes and pre-labeled envelopes for the next few months? Add these to the shopping list.
19 Make sure your fire extinguisher is properly pressurized. Check the gauge; the needle should be in the green section. If it's not, the extinguisher should be replaced or serviced. To find a company that will do the job, look under "fire extinguishers" in the yellow pages.
20 Give the car a good wash inside today. Remove all traces of dirt, grime and food crumbs.
21 Sweet potatoes' vibrant orange hue is a clue to their good nutritional value. Try a new recipe with sweet potatoes this week.
22 "If you can't find something, clean up." - Gretchen Rubin. You decide where this best applies.
23 Disinfect your bathroom plunger today. When last did you replace your toilet brushes, sponges, etc? If it's been awhile, add them to your shopping list.
24 Wipe your skirting boards. This is an area is usually not cleaned sufficiently when using an ordinary mop or during the routine vacuum.
25 Make a One-Year Clutter Box. Pack away all the items you feel you can't bear to part with but haven't used for at least 6 months. Label the box with today's date. In January of next year, if you haven't opened or used an item from this box, consider donating it to charity.
26 Clean your outdoor lights. These are often full of small insects and dust. It's a grimy task that we leave until the bulb needs to be replaced. Of course this always happens at night. Avoid that by giving the outdoor lights a swift cleaning out today.
27 Are you making the most of your under-bed space? Bags and special bedding roll-away containers give you a little more room. While you're under there, vacuum.
28 Deep-clean your bathroom. Wipe cobwebs from ceiling corners and dust doorframes, tile ledges, moldings, and shelves. Clean under the sink.
29 National Puzzle Day. Start a puzzle on the dining room table. It could make a great discussion point during dinner and is a wonderful couple's activity.
30 Place a box of baking soda in your fridge to help eliminate odors.
31 Pack and sort all your shoes into a rack or their cubby boxes. Wet boots and galoshes should have their own special place – try a plastic tray in the entryway.